Summary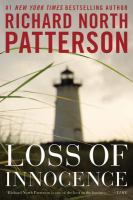 From acclaimed author Richard North Patterson comes a sweeping family drama of dark secrets and individual awakenings, set against the backdrop of the tumultuous summer of 1968.
America is in a state of turbulence, engulfed in civil unrest and uncertainty. Yet for Whitney Dane- spending the summer of her twenty-second year on Marthas Vineyard--life could not be safer, nor the future more certain.
Educated at Wheaton, soon to be married, and the youngest daughter of the all-American Dane family, Whitney has everything she has ever wanted, and is everything her all-powerful and doting father, Charles Dane, wants her to be.
But the Vineyards still waters are disturbed by the appearance of Benjamin Blaine. An underprivileged, yet fiercely ambitious and charismatic figure, Blaine is a force of nature neither Whitney nor her family could have prepared for.
As Bens presence begins to awaken independence within Whitney, it also brings deep-rooted family tensions to a dangerous head. And soon Whitneys set-in-stone future becomes far from satisfactory, and her picture-perfect family far from pretty.