Summary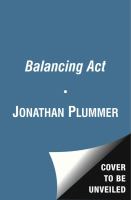 Jonathan Plummer--whose divorce from New York Times bestselling author Terry McMillan made headlines--delivers a sexy and satisfying novel as deliciously racy as the life he lived: a steamy love triangle between a young man, his much older female boss, and a handsome male colleague.
A stunning male model, handpicked from the islands . . .
Justin Blakeman is selling sugarcane on the streets of Jamaica when vacationing Tasha Reynolds--the great white shark of the New York modeling world--spots him. Tasha wants Justin, whose perfect body and defiant attitude will give her a megastar for her elite agency. And Tasha always gets what she wants.
A crazy-hot love triangle . . .
Soon a relationship that began as strictly business crosses the line into a complex game of sexual desire and control, a combustible bond complicated by ambition and fueled by insatiable passion. And when Justin discovers a hidden hunger for a male model, the stakes are higher than ever.
Who will come out on top in this lust-filled balancing act?