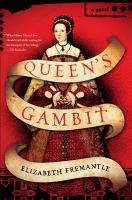 Katharine Parr, 31 and twice widowed, falls for courtier Thomas Seymour but instead is chosen by Henry VIII as his sixth wife. Pushed to the Weir/Gregory crowd but with writing that might attract Wolf Hall fans as well.
---
This brilliant historical fiction debut takes you into the heart of the Tudor court and the life and loves of the clever, charismatic Katherine Parr, Henry VIII's sixth and last wife.
Widowed for the second time aged thirty-one Katherine Parr finds she has fallen deeply for the dashing courtier Thomas Seymour and hopes at last to marry for love. However obliged to return to court, she attracts the attentions of another: the ailing, egotistical and dangerously powerful monarch Henry VIII, who dispatches his love rival, Seymour, to the continent. No one is in a position to refuse a royal proposal so, haunted by the fates of his previous wives—two executions; two enforced annulments; one death in childbirth—Katherine is obliged to wed Henry Tudor and become his sixth queen.
Committed to religious reform, Katherine must draw upon all her instincts to navigate the treachery of the court, drawing a tight circle of women around her including her stepdaughter Meg, traumatized by events from their past that are shrouded in secrecy, and their loyal servant Dot, who knows and sees more than she understands. But with the Catholic faction on the rise once more, reformers being burned for heresy, and those close to the king vying for position in the new regime, Katherine's survival seems unlikely. Yet as she treads the razor's edge of court intrigue, she never quite gives up on love.
A must-read for fans of Philippa Gregory and Alison Weir,Queen's Gambitbrings to life the remarkable story of Katherine Parr as she battles with those intent on destroying her, but also with her own heart.