Summary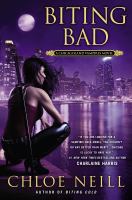 Merit has been a vampire for only a short while, but shes already seen a lifetimes worth of trouble. She and her Master, centuries-old Ethan Sullivan, have risked their lives time and again to save the city they love. But not all of Chicago is loving them back.
Anti-vampire riots are erupting all over town, striking vampires where it hurts the most. A splinter group armed with Molotov cocktails and deep-seated hate is intent on clearing the fanged from the Windy City come hell or high water.
Merit and her allies rush to figure out whos behind the attacks, who will be targeted next, and whether theres any way to stop the wanton destruction. The battle for Chicago is just beginning, and Merit is running out of time.