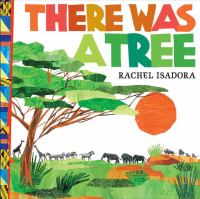 And the green grass grew all around, all around, the green grass grew all around!

This beautiful picture book is based on the words to a popular song that has been entertaining children for decades. Now the lyrics 'the prettiest tree that you ever did see' come to life in a gorgeous African setting-as a baby bird us getting ready to hatch on the branches of an umbrella acacia tree.

Caldecott Honor winner Rachel Isadora uses colourful rebus icons to illustrate the repeated words in the cumulative text, giving children an enjoyable and easy way to follow along. Sheet music is included as well, making it fun for families to not only read together - but to also sing along!