Summary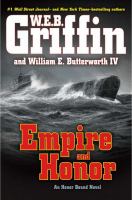 October 1945. The war is over. The OSS has been disbanded. But for Cletus Frade and his colleagues in the OSS, the fight goes on...
In the closing months of the war, the U.S. made a secret deal with Reinhard Gehlen, head of German intelligences Soviet section. In exchange for a treasure trove of intelligence on the Soviets and their spies within the U.S. atomic bomb program, Gehlens people would be spirited to safety in Argentina.
Only a handful of people know about the deal. If word got out, all hell would break loose--and the U.S. would lose some of the most valuable intelligence sources they possess. It is up to Frade and company to keep them safe.
But some people have other ideas....