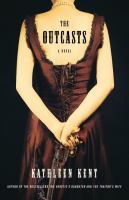 Dallas-based Kent debuted with The Heretics Daughter and followed up with The Traitors Wife, morally tenacious tales that drew on family history rooted in Colonial New England, but here she diverges to the 19th-century Gulf Coast. Having escaped from a Texas brothel, Lucinda Carter goes after her treasure-hunting lover, while Texas policeman Nate Cannon tracks a vicious killer named -McGill. Imagine what happens next. Book clubs love Kent.
---
It's the 19th Century on the Gulf Coast, a time of guns, lawmen, and lawlessness. Nathan, a young man with a pure heart and strong sense of justice, enlists in the Texas Rangers, joining forces with a captain and a doctor on a manhunt for a dangerous serial killer.

The Rangers chase the murderer across the entire expanse of Texas to the steamy shores of the Middle Bayou, where rumors of pirate Jean Lafitte's buried treasure have drawn a lively collection of good guys, bad guys, and a former prostitute named Lucinda - who might be a little bit of both.

Lucinda recently settled in Middle Bayou, after escaping from the Texas brothel where she had been a virtual prisoner. She is supposed to meet her lover, who has a plan to make them both rich. But when those plans run afoul, Lucinda finds herself on the run again, desperately trying to please and appease her dangerous lover. Nathan is close on their trail as they cross the border into New Orleans, but it's unclear who - if anyone - will survive when their paths finally cross.

THE OUTCASTS is a page-turning adventure story about greed, love, betrayal, redemption - and the fight to bring order to a chaotic, lawless place.