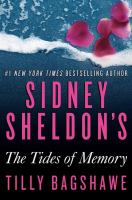 An addictive, edge-of-your-seat thriller filled with the hallmark elements that made New York Times bestselling author Sidney Sheldon-"the master of the story-telling game" (People)-an international legend: shocking twists, money, power, and betrayal involving an influential family and the beautiful and formidable woman at its center whose dark secrets can destroy them all.
The conservative party's newest superstar, Alexia De Vere has worked hard to realize her political ambitions. The brilliant and ruthless wife of wealthy aristocrat Teddy De Vere, Alexia relishes her power and the control it gives her to shape and destroy lives.
Yet success has also demanded sacrifice. Her daughter, Roxie, a bitter young woman confined to a wheelchair after a failed suicide attempt, blames Alexia for ruining her life. Alexia's dashing son, Michael, is risking the family's good name to jump-start his entre-preneurial dreams. Thankfully, Alexia has Teddy, her devoted husband who will stop at nothing to protect her.
But beneath Alexia De Vere's gilded life and formidable facade lie secrets that are ugly, dirty, and deadly. When long-buried mistakes of her youth begin to resurface, old hatreds are rekindled and Alexia finds herself on the brink of losing everything-her power, her family, and even her own life. Now the woman who rose so high is on the brink of a perilous fall. For when the tides of memory rise, the only thing that might save her is the truth. . . .
---
Picked by the estate of blockbuster author Sheldon to continue his work, Bagshawe (Adored) turns out a tale of high society, high finance, and top government circles where the glitter hides the dirt. At its heart is the De Vere family, whose members glide gracefully among grand homes in London and Oxfordshire and on Marthas Vineyard but will soon see old family hatreds and the indiscretions of youth come damagingly to the fore. With a one-day laydown on April 9 and a 125,000-copy first printing.
---
New York Times bestselling author Tilly Bagshawe, who delivered the late beloved author's brilliance in Sidney Sheldon's After the Darkness, is back with a stunning tale of duplicity and vengeance in Sidney Sheldon's The Tides of Memory.
The members of the formidable and captivating De Vere family of London live enviable lives in the world's most powerful and desirable places, from London's poshest neighborhoods to influential boardrooms. But when old secrets begin to unravel and threaten everything the De Veres have worked for, the ramifications are deadly.
Bagshawe upholds Sheldon's legacy with a blistering story of revenge, passion, and betrayal in a book that is quintessential Sheldon.