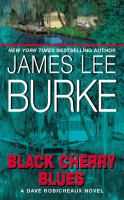 Winner of the Edgar(R) award for best novel
Evil crept into Dave Robicheauxs bayou world one night and destroyed the woman he loved. Now its threatening the life of his innocent child.
Framed for murder, the Cajun ex-cop is traveling far from his Louisiana home to clear his name, to help a friend, to save what remains of his family--seeking justice and revenge in the Big Sky Country of Montana.