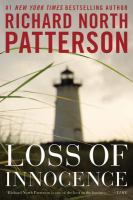 Library Journal
(c) Copyright Library Journals LLC, a wholly owned subsidiary of Media Source, Inc. No redistribution permitted.

Whitney Dane, an accomplished novelist at the age of 65, recalls her tumultuous summer of 1968. After graduating from a private all-girls college, she becomes happily engaged to the likable and very suitable Peter Brooks and retreats to the Dane family home on Martha's Vineyard to while away the summer with her best friend, Clarice, and to plan her September wedding. Life is uncomplicated and idyllically idle until one day while visiting her favorite secluded beach she is approached by a handsome young local man, Benjamin Blaine. She learns that Ben escaped a hardscrabble life through a Yale scholarship but then left college to serve as Robert Kennedy's personal aide on that fatal presidential campaign. Ben's fiery intelligence, deep sadness, and capable ways captivate Whitney and incite parental concern. Her continuing exchanges with him and their resulting consequences challenge her to question her goals and her life. VERDICT Patterson's (Fall from Grace; Degree of Guilt) latest novel is a coming-of-age story set amongst the privileged classes of Martha's Vineyard in the shadow of the turbulent political summer of 1968. A title that is dripping with summer diversions, youthful passion and ideals, class tensions, and familial disruptions makes for wonderful reading whatever the season. [Patterson was a panelist on the "Getting Reacquainted with Fiction" panel at LJ's Day of Dialog program.-Ed.]-Sheila M. Riley, Smithsonian Inst. Libs., Washington, DC (c) Copyright 2013. Library Journals LLC, a wholly owned subsidiary of Media Source, Inc. No redistribution permitted.
---
Publishers Weekly
(c) Copyright PWxyz, LLC. All rights reserved

Thriller author Patterson ventures into mainstream waters with mixed results in this follow-up to 2012's Fall from Grace, the second entry in a projected trilogy. In June 1968, 21-year-old Whitney Dane, a child of privilege, is looking forward to her September wedding to Peter Brooks, her socially suitable college sweetheart, on Martha's Vineyard, Mass., where her family has a summer house. Whitney anticipates having the picture-perfect marriage of her proper parents, but the times are a-changin', and things do not go as planned. Early one late June morning, after a swim in the ocean, Whitney encounters Benjamin Blaine, a college dropout who grew up on the island and worked for Robert Kennedy's presidential campaign. Readers will know that poor Whitney will never be the same after meeting Ben, whose "angular frame, taller than Peter's, suggested litheness and grace even when still." The plot meanders along without surprise until a few shockers are thrown in toward the end. The result resembles nothing so much as a minor John O'Hara book, concerned, as that author's work usually was, with notions of class, personal and political change, and, most of all, heartbreak. First printing of 150,000. Agent: Bonnie Nadell, Hill Nadell Literary Agency. (Oct.) (c) Copyright PWxyz, LLC. All rights reserved.
---
Book list
From Booklist, Copyright © American Library Association. Used with permission.

The prequel to Fall from Grace (2012) is a departure for Patterson. Unlike his previous novels, which usually fall into the thriller category, this latest is a bildungsroman set in the summer and fall of a pivotal year in American history, 1968. Patterson introduces us to a youthful Ben Blaine, whose death was the jumping-off point for Fall from Grace, through the eyes of bookish Whitney Dan, a budding writer from a blue-blooded family. Twenty-one-year-old Whitney's life is already mapped out for her. She's engaged to Peter, an ambitious young man who adores her and has won her exacting parents' approval. When Whitney meets Ben on the beach while summering on Martha's Vineyard (Patterson's home turf), she is immediately intrigued by him. Neither class differences nor her family's disapproval deter their burgeoning friendship, but Whitney keeps her attraction to him at bay until a series of startling betrayals forces her to question the path laid out for her. The second in a planned trilogy, Patterson's latest offers up an appealing family drama set against the backdrop of a radically tumultuous and influential time.--Huntley, Kristine Copyright 2010 Booklist