Reviews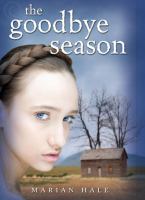 School Library Journal
(c) Copyright Library Journals LLC, a wholly owned subsidiary of Media Source, Inc. No redistribution permitted.

Gr 7 Up-In a story set at the end of World War I, the poverty of her Texas sharecropping family sends 17-year-old Mercy Kaplan away to support herself. Mercy feels worn down by the responsibility of helping her mother care for her younger siblings and is determined to avoid the trap of marriage and the endless work it entails. As she is learning to make her way in the world working for the Bonners, a kind farm couple, the 1918 influenza epidemic strikes, taking their lives. The flu completely wipes out her own family and, in the midst of her grief, she must quickly find work. She takes a position as housekeeper and nanny to the lovely widow Wilder's two young children. But all is not well in this household. While Mercy revels in luxuries she has never before experienced and reluctantly responds to the attention of the elder stepson, disturbing events build to a violent and tragic climax. Marian Hale's powerful story (Holt, 2009) winds its painful, courageous way through unimaginable loss, the strength of love, and in an interesting twist, ends in a gothic mystery. Georgette Perna's soft voice and gentle narration portrays Mercy's sweet, pliant disposition as well as her interior life that reflects the struggles of a spirited young woman who must make her own way in a difficult world while remaining true to herself.-Roxanne Spencer, Western Kentucky University, Bowling Green Copyright 2010 Reed Business Information.