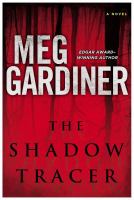 Publishers Weekly
(c) Copyright PWxyz, LLC. All rights reserved

Edgar-winner Gardiner's second stand-alone (after Ransom River) boasts another of the strong female characters she's known for and enough pulse-pounding action to satisfy the most avid thriller fan. Sarah Keller swore to her dying sister, Bethany, that she would take and protect Bethany's baby, Zoe, from the father, Nolan Worthe, and his father, Eldrick Worthe, "the patriarch and self-proclaimed prophet of the Fiery Branch of the New Covenant"-a fanatical religious cult that extends across four Western states. Five years later, Sarah has made a new life for herself and Zoe in Oklahoma City, Okla., where a doctor examining Zoe figures out that Sarah is not the girl's mother, as she claims to be. For FBI agent Curtis Harker, Sarah is the key to his vengeance on the Worthes for killing his wife. For the Worthes, tracking down five-year-old Zoe is vital to their survival. Desperate Sarah calls on U.S Marshal Michael Lawless for aid. The ensuing bloody cross-country race is packed with surprises and harrowing escapes. Agent: Deborah Schneider, Gelfman Schneider Literary Agents. (June) (c) Copyright PWxyz, LLC. All rights reserved.
---
Book list
From Booklist, Copyright © American Library Association. Used with permission.

As a skip tracer, single mother Sarah Keller tracks down slippery criminals who have gone on the lam. But Keller becomes a target of pursuit herself when, in a heart-stopping moment, she saves her dying sister Beth's baby girl, Zoe, from a doomed fate: life with her father, Nolan, who murdered Beth. In the months following the dramatic rescue, Sarah settles into a relatively tranquil life in Oklahoma City, minding her own business and doing her job. But when Zoe lands in the hospital after a bus accident, medical tests call into question Sarah's rights as mother to the child. Soon she finds herself on the run from Nolan and his crazy family. Though she knows just about every trick for evading capture, Sarah only manages to stay one step and breath ahead of her enemies. Help comes in unlikely forms (a nun in New Mexico, for one), but Sarah lives in perpetual fear of being caught or worse. Edgar Award winner Gardiner (Ransom River, 2012) steadily ratchets up the suspense in this taut stand-alone tale.--Block, Allison Copyright 2010 Booklist
---
Library Journal
(c) Copyright Library Journals LLC, a wholly owned subsidiary of Media Source, Inc. No redistribution permitted.

Sarah Keller is a skip tracer with a shadowy past, hiding the lie that she and her five-year-old daughter are living. Fiercely determined to keep Zoe safe from the far-reaching clutches of a messianic cult with ties to terrorism, drugs, and polygamy, Sarah is always prepared to run. When a traffic accident exposes her deception, there's no time for her to second-guess or doubt her choices; hell is coming in the form of the Shattering Angel and his Angel Wings-devout members of the cult who will do anything their leader asks of them to assure their rightful place in heaven. Sarah's possible connection to the cult is like blood in the water for government agents, and she and Zoe are pressed into serving as bait in a cat-and-mouse game she has no desire to play. Near cinematic quick-cut action drives a lean, plot-driven story populated by larger-than-life characters. Alternating points of view interspersed with flashbacks keep everything rocketing along until the incendiary finale. VERDICT In her second stand-alone thriller (after Ransom River), the Edgar Award-winning Gardiner has set up a high-velocity ride into the heart of the New Mexico desert that is sure to keep adrenaline junkies and armchair thrill-seekers on the edge of their seats. [See Prepub Alert, 1/14/13.]-Charli Osborne, Oxford P.L., MI (c) Copyright 2013. Library Journals LLC, a wholly owned subsidiary of Media Source, Inc. No redistribution permitted.