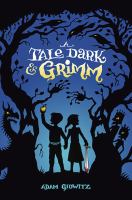 Book list
From Booklist, Copyright © American Library Association. Used with permission.

As if Hansel and Gretel didn't already have it tough in their original fairy tale, Gidwitz retrofits a handful of other obscure Grimm stories and casts the siblings as heroes. Connecting the dots, he crafts a narrative that has the twins beheaded (and reheaded, thankfully), dismembered, hunted, killed, brought back to life, sent to hell, and a number of other terrible fates en route to their happily ever after. Some adults will blanch at the way Gidwitz merrily embraces the gruesomeness prevalent in the original tales, but kids won't mind a bit, and they'll get some laughs out of the way he intrudes on the narrative ( This is when things start to get, well . . . awesome. But in a horrible, bloody kind of way ). The author also snarkily comments on the themes, sometimes a bit too heavy-handedly. The question many readers might have about the Grimms' tales is perfectly pondered by the long-suffering twins: Are there no good grown-ups anymore? Not in these forests, kiddos.--Chipman, Ian Copyright 2010 Booklist
---
Publishers Weekly
(c) Copyright PWxyz, LLC. All rights reserved

Hansel and Gretel actually had their heads chopped off. Who knew? If that statement sends you scrambling for your favorite search engine, Gidwitz is savoring that reaction. And for readers who shriek with bloodthirsty delight, not skepticism, he has much more in store. Fracturing the folk tales of the Brothers Grimm, Gidwitz brings together old and new traditions of matter-of-fact horror. Hansel and Gretel become recurring characters in reworked versions of the Grimms' lesser-known tales, such as "Faithful Johannes" and "The Seven Ravens" (here, "The Seven Swallows"). The children are seeking a "nice" family after their father, no woodcutter but a king, pulls the aforementioned beheading stunt ("[T]hey believed firmly in their little hearts that parents should not kill their children"). The perfect family proves elusive, and the children must extricate themselves from one outrageous situation after another-including, yes, a hungry old woman in an edible house. The rhythms and rhetoric of the prose are heavily influenced by verbal storytelling, which can on occasion strike a false note, but mostly add the intended wry wink to an audacious debut that's wicked smart and wicked funny. Ages 10-up. (Nov.) (c) Copyright PWxyz, LLC. All rights reserved.
---
School Library Journal
(c) Copyright Library Journals LLC, a wholly owned subsidiary of Media Source, Inc. No redistribution permitted.

Gr 3 Up-With disarming delicacy and unexpected good cheer, Gidwitz reweaves some of the most shocking and bloody stories that the Brothers Grimm collected into a novel that's almost addictively compelling. He gives fair warning that this is no prettified, animated version of the old stories. "Are there any small children in the room now?" he asks midway through the first tale, "If so, it would be best if we just...hurried them off to bed. Because this is where things start to get, well...awesome." Many of humanity's least attractive, primal emotions are on display: greed, jealousy, lust, and cowardice. But, mostly it's the unspeakable betrayal by bad parents and their children's journey to maturation and forgiveness that are at the heart of the book. Anyone who's ever questioned why Hansel and Gretel's father is so readily complicit in their probable deaths and why the brother and sister, nonetheless, return home after their harrowing travails will find satisfying explanations here. Gidwitz is terrifying and funny at the same time. His storytelling is so assured that it's hard to believe this is his debut novel. And his treatment of the Grimms' tales is a whole new thing. It's equally easy to imagine parents keeping their kids up late so they can read just one more chapter aloud, kids finishing it off under the covers with a flashlight, and parents sneaking into their kids' rooms to grab it off the nightstand and finish it themselves.-Miriam Lang Budin, Chappaqua Public Library, NY (c) Copyright 2010. Library Journals LLC, a wholly owned subsidiary of Media Source, Inc. No redistribution permitted.