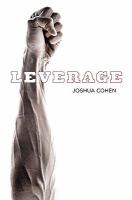 Book list
From Booklist, Copyright © American Library Association. Used with permission.

*Starred Review* Sports novels don't hit much harder than this. Sophomore Danny may be a rising star on the gymnastics team, but that figures little in his daily life, where his small size makes him a target for the school's ruling class the hormone-pumped, college-scouted stars of the football team. A minor grudge escalates until horrific revenge is taken upon one of Danny's teammates. Coming to the rescue, however, is Kurt, a behemoth new fullback whose scarred face and stuttering speech hint at a past that puts him at odds with his teammates. Told from the well-drawn alternating perspectives of Danny and Kurt, this is not a book about steroids; they exist, and they exacerbate the strife, but even Kurt admits that they have some short-term benefits. Rather, this is a novel about being trapped inside a web of expectations, where one's family, community, team, and future rest on the assumed perpetuation of the established social order. Sports fans will love Cohen's style: direct, goal oriented, and filled with sensory detail. Characters and subplots are overly abundant yet add a deepness rarely found in comparable books. Drugs, rape, language, and violence make this book serious business, but those with experience will tell you that sports is serious business, too.--Kraus, Daniel Copyright 2010 Booklist
---
School Library Journal
(c) Copyright Library Journals LLC, a wholly owned subsidiary of Media Source, Inc. No redistribution permitted.

Gr 9 Up-The rape of a gymnast by three members of his high school's football team is the central event in this disquieting novel of bullying at its most violent. Danny Meehan is a promising gymnast bothered by his small stature and youthful appearance. Kurt Brodsky is a massive, physically talented football player tormented by past abuse he has suffered in the foster-care system and by a pronounced stutter that leads others to believe he is mentally challenged. In alternating chapters, the two boys describe the manner in which the campaign of intimidation orchestrated by the football team's tri-captains leads to an escalating level of violence that culminates in the attack on the smallest and weakest of the gymnasts, a freshman named Ronnie Gunderson. Kurt is not a part of the bullying, which reminds him of the torture he himself endured and that led to the death of a close friend. In fact, Kurt intervenes in the rape, fighting off his teammates in their attack on Ronnie. Danny was hiding in the room where the attack occurred, too fearful to defend his friend. Ronnie subsequently kills himself, but, for reasons of their own, Kurt and Danny are reluctant to openly accuse the attackers. Finally, with the help of a techno-savvy Goth girl, the two boys are able to expose the rapists in a very public way. This powerful novel is thought-provoking and well-written, and it's about as dark and disturbing as YA literature gets.-Richard Luzer, Fair Haven Union High School, VT (c) Copyright 2011. Library Journals LLC, a wholly owned subsidiary of Media Source, Inc. No redistribution permitted.
---
Publishers Weekly
(c) Copyright PWxyz, LLC. All rights reserved

Cohen's debut offers a timely look at bullying, although coincidences and an over-the-top portrayal of the bullies undercuts the message at times. At Oregrove High, a trio of steroid-fueled football players bullies everyone, including the players in other sports, such as gymnastics. Danny is a high-bar specialist who does his best to stay out of their way, but an escalating war between the two squads draws him and his teammates in; when tragedy strikes, Danny is one of the few who know that the bullies are responsible. Another witness is Kurt, a stuttering abuse survivor and fullback who has just transferred to Oregrove. As the two teens cope with their guilt over their inaction during and after the shocking events, they are forced to confront both the bullies and their own insecurities. The central tragedy is gripping, as is Kurt's heartbreaking past, but the gratuitous thuggery of the bullies and their steroid-pushing coach more often feels like a scene out of Glee than out of real life, and the resolution is pat and unrealistic. Scenes of sexual violence may disturb some, but are appropriate to the plot and well-handled. Ages 14-up. (Feb.) (c) Copyright PWxyz, LLC. All rights reserved.