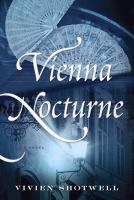 Library Journal
(c) Copyright Library Journals LLC, a wholly owned subsidiary of Media Source, Inc. No redistribution permitted.

The tale of Anna Storace (1765-1817), a child musical prodigy who left England to win the critical hearts of Italian opera goers, begins slowly, but readers who persist will be amply rewarded when Anna and her company arrive in Vienna to bring opera buffa to the court of Emperor Joseph II. Anna's encounter with the incomparable Mozart, who later creates the role of Susanna in The Marriage of Figaro for her, transforms Shotwell's rather dry, explanatory style into something powerful, evocative, and subtle. The narrative hits its stride when Anna meets an impish Mozart in the garden outside the emperor's ballroom; characters gain complexity and depth, and the language soars, with descriptions of music and its composers and performers as riveting as the plot and the sweetly tender love story that pulls at the heartstrings. VERDICT An opera singer herself, Shotwell explores ambitions and rivalries in a city at the center of the musical world. Always at the forefront are the singers devoted to their art. Her fiction debut will appeal to opera aficionados and lovers of historical fiction. [See Prepub Alert, 8/5/13.]-Cynthia Johnson, Cary Memorial Lib., Lexington, MA (c) Copyright 2013. Library Journals LLC, a wholly owned subsidiary of Media Source, Inc. No redistribution permitted.
---
Publishers Weekly
(c) Copyright PWxyz, LLC. All rights reserved

With her debut novel, classically trained singer Shotwell channels real life English-born soprano Anna Storace, a prodigy whose family eventually moves to the continent to further her career. Shotwell takes exuberant liberties with her teenage superstar, from Anna's voice training, beginning at age 11, by castrato Venanzio Rauzzini, to her early career in Milan and Venice-where the bold teenager embarks on a secret affair with randy "primo buffo" star Francesco Benucci-and her sponsorship by the Holy Roman Emperor Joseph II in Vienna. It's 1783, Wolfgang Mozart is the toast of the town, and when the married composer meets Anna, the attraction is instant and undeniable. Theirs is a lush, passionate love story and, in Shotwell's capable hands, an astutely contemporary reflection on ambition, theater, and the politics of celebrity. Along the way, Anna will endure an abusive marriage to violinist John Fisher, who's been banned from Vienna for his brutality. She will also suffer the loss of her infant daughter (conceived with Benucci), and a near-career ending problem with her voice. Shotwell delivers a lyrical, youthful tale of love and loss set in the 18th century, but keeps it crisply modern with a blend of happy and tragic endings. The effort hits all the right notes, even for readers lacking any knowledge of opera. (Feb.) (c) Copyright PWxyz, LLC. All rights reserved.