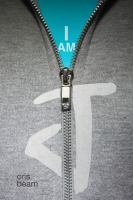 Book list
From Booklist, Copyright © American Library Association. Used with permission.

*Starred Review* Who is J? Though born a girl, he has known since early childhood that he is really a boy. But how to explain that to his parents, who simply consider him to be a lesbian, or to his best friend, Melissa, whom he loves but who rejects him angrily when he kisses her since she, too, regards him as a girl? Small wonder he is self-hating and angry and determined to mask the female part of his identity. But finally, sick of wearing bandages and multiple layers of baggy clothing to hide his body, he decides to take testosterone so he'll look and sound more male. But he is only 17 and needs parental consent to do this. What to do? The solutions like his life are complicated and difficult. But desperate determination and the faithfulness of friends may help him to find himself and the acceptance of others. Beam has written easily the best book to date about the complicated condition of being a transsexual teen, not only sharing important information that is artfully woven into the plot but also creating, in J, a multilayered, absolutely believable character whose pain readers will share. Perhaps most importantly, the author brings clarity and charity to a state of being that has too long been misunderstood, ignored, and deplored.--Cart, Michael Copyright 2010 Booklist
---
School Library Journal
(c) Copyright Library Journals LLC, a wholly owned subsidiary of Media Source, Inc. No redistribution permitted.

Gr 9 Up-When J reached adolescence, he quit the swim team and began covering his body with extra clothes to hide the fact that he had been born a girl. At 17, J dreams of being accepted as a boy, binding his breasts and despising his monthly periods. His close friend, Melissa, a cutter, tries her best to understand and support him. His parents are confused, angry, and sad. He runs away from home and enrolls in a special school for gay and transgender teens, where he makes a helpful friend, a transgender girl. He also embarks on a shaky romance with Blue, a straight female artist who believes J is a boy and to whom he must eventually confess the truth. When he learns about testosterone and how it can help with his transformation, he is overjoyed, despite the obstacles he faces in getting the drug legally. Finally, J turns 18 and is able to begin getting his shots. He applies to and is accepted at college to study photography as a transgender young man, and holds out hope that one day his parents will accept him as well. Beam is the author of the informative adult book, Transparent: Love, Family and Living the T with Transgender Teenagers (Houghton, 2007). This novel is just as impressive. J is an especially vivid character, and the supporting characters are carefully drawn. Told in third person, the story is believable and effective due to insightful situations, realistic language, and convincing dialogue. Readers who relished Julie Anne Peters's Luna (Little, Brown, 2004) will snap it up.-Diane P. Tuccillo, Poudre River Public Library District, Fort Collins, CO (c) Copyright 2011. Library Journals LLC, a wholly owned subsidiary of Media Source, Inc. No redistribution permitted.
---
Publishers Weekly
(c) Copyright PWxyz, LLC. All rights reserved

J was born Jenifer but has never felt female. Now on the verge of 18, he wants to be "more than just a hovering brain without a body," and starts to transition to male. He binds his breasts; attends a school for lesbian, gay, bisexual, and transgender youth; and starts therapy so he can be approved for testosterone injections. Change isn't easy: afraid of his father's rejection, J runs away temporarily, and is anxious that the girlfriend who "saw him as a man" will find out that he is "trans." Readers will learn a lot about transgender teens as J does online research, attends a support group, and gets advice from friends who have transitioned; adult author Beam (Transparent) also includes a four-page list of resources. It is J's authentic voice that keeps this challenging story from simply being a problem novel. J is sure of his masculinity, yet vulnerable and confused, and his thoughts often come out in a tangled rush. Readers should be absorbed by J's struggle to prove "My gender's not a lie. I am not a lie." Ages 15-up. (Mar.) (c) Copyright PWxyz, LLC. All rights reserved.