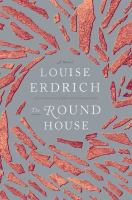 Publishers Weekly
(c) Copyright PWxyz, LLC. All rights reserved

Erdrich, a Pulitzer Prize finalist, sets her newest (after Shadow Tag) in 1988 in an Ojibwe community in North Dakota; the story pulses with urgency as she probes the moral and legal ramifications of a terrible act of violence. When tribal enrollment expert Geraldine Coutts is viciously attacked, her ordeal is made even more devastating by the legal ambiguities surrounding the location and perpetrator of the assault-did the attack occur on tribal, federal, or state land? Is the aggressor white or Indian? As Geraldine becomes enveloped by depression, her husband, Bazil (the tribal judge), and their 13-year-old son, Joe, try desperately to identify her assailant and bring him to justice. The teen quickly grows frustrated with the slow pace of the law, so Joe and three friends take matters into their own hands. But revenge exacts a tragic price, and Joe is jarringly ushered into an adult realm of anguished guilt and ineffable sadness. Through Joe's narration, which is by turns raunchy and emotionally immediate, Erdrich perceptively chronicles the attack's disastrous effect on the family's domestic life, their community, and Joe's own premature introduction to a violent world. Agent: Andrew Wiley. (Oct.) (c) Copyright PWxyz, LLC. All rights reserved.
---
Library Journal
(c) Copyright 2010. Library Journals LLC, a wholly owned subsidiary of Media Source, Inc. No redistribution permitted.

Set on an Ojibwe reservation in North Dakota in 1988, Erdrich's 14th novel focuses on 13-year-old Joseph. After his mother is brutally raped yet refuses to speak about the experience, Joe must not only cope with her slow physical and mental recovery but also confront his own feelings of anger and helplessness. Questions of jurisdiction and treaty law complicate matters. Doubting that justice will be served, Joe enlists his friends to help investigate the crime. VERDICT Erdrich skillfully makes Joe's coming-of-age both universal and specific. Like many a teenage boy, he sneaks beer with his buddies, watches Star Trek: The Next Generation, and obsesses about sex. But the story is also ripe with detail about reservation life, and with her rich cast of characters, from Joe's alcoholic and sometimes violent uncle Whitey and his former-stripper girlfriend Sonja, to the ex-marine priest Father Travis and the gleefully lewd Grandma Thunder, Erdrich provides flavor, humor, and depth. Joe's relationship with his father, Bazil, a judge, has echoes of To Kill a Mockingbird, as Bazil explains to his son why he continues to seek justice despite roadblocks to prosecuting non-Indians. Recommended. [See Prepub Alert, 4/23/12.]-Christine DeZelar-Tiedman, Univ. of Minnesota Libs., Minneapolis (c) Copyright 2012. Library Journals LLC, a wholly owned subsidiary of Media Source, Inc. No redistribution permitted.
---
Book list
From Booklist, Copyright © American Library Association. Used with permission.

*Starred Review* In her intensely involving fourteenth novel, Erdrich writes with brio in the voice of a man reliving the fateful summer of his thirteenth year. The son of a tribal judge, Bazil, and a tribal enrollment specialist, Geraldine, Joe Coutts is an attentively loved and lucky boy until his mother is brutally beaten and raped. Erdrich's profound intimacy with her characters electrifies this stunning and devastating tale of hate crimes and vengeance, her latest immersion in the Ojibwe and white community she has been writing about for more than two decades. As Joe and his father try to help Geraldine heal and figure out who attacked her and why, Erdrich dissects the harsh realities of an imperiled yet vital culture and unjust laws reaching back to a tragedy in her earlier novel The Plague of Doves (2008). But it is Joe's awakening to the complexities and traumas of adult life that makes this such a beautifully warm and wise novel.Through Joe's hilarious and unnerving encounters with his ex-stripper aunt, bawdy grandmothers, and a marine turned Catholic priest; Joe's dangerous escapades with his loyal friends; and the spellbinding stories told by his grandfather, Mooshum, a favorite recurring character, Erdrich covers a vast spectrum of history, cruel loss, and bracing realizations. A preeminent tale in an essential American saga. HIGH-DEMAND BACKSTORY: Best-selling Erdrich's exceptional new novel will be actively promoted with a national tour and a coordinated blog tour as well as extensive print, radio, and social-media appearances.--Seaman, Donna Copyright 2010 Booklist