Chapter Excerpt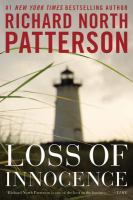 The day was bright and clear, and a headwind stirred his curly hair; absorbed in sailing, Ben barely seemed aware of Whitney sitting near the stern. While she did not mind the quiet, it felt as though he was playing the role of her indifferent crew. Then he finally spoke. "I wonder how many more times I'll get to do this."

"Because of the draft?"

Ben kept scanning the water. "Because of the war," he said harshly. "What a pointless death that would be."

Uneasy, Whitney thought of Peter's safe haven in the National Guard. "You don't believe we're the firewall against Communism?"

His derisive smile came and went. "If you were some Vietnamese peasant, would you want to be ruled by a bunch of crooks and toadies? To win this war, we'd have to pave the entire country, then stay there for fifty years. And if we lose, what does that mean to us? That the Vietnamese are going to paddle thousand of miles across the Pacific to occupy San Francisco?"

Whitney had wondered, too. She chose to say nothing more.

The day grew muggy. Running before the wind, Ben headed toward Tarpaulin Cove, the shelter on an island little more than a sand spit. Hand on the tiller, he seemed more relaxed, his brain and sinews attuned to each shift in the breeze. It was not until they eased into the cove that Ben spoke to her again. "I brought an igloo filled with sandwiches and drinks. Think the two of us can swim it to the beach?"

"Sure."

Stripping down to her swimsuit, Whitney climbed down the rope ladder and began dogpaddling in the cool, invigorating water. Ben peeled off his T-shirt and dove in with the cooler, his sinewy torso glistening in the sun and water. Together, they floated it toward the shore, each paddling with one arm. At length, somewhat winded, they sat on the beach as the surf lapped at their feet. The Vineyard was barely visible; they had come a fair distance, Whitney realized, and yet the trip seemed to have swallowed time. This must be what sailing did for him.

For a time Whitney contented herself, as he did, with eating sandwiches and sipping a cool beer. Curious, she asked, "Is the war why you worked for Bobby?"

---

Excerpted from Loss of Innocence by Richard North Patterson
All rights reserved by the original copyright owners. Excerpts are provided for display purposes only and may not be reproduced, reprinted or distributed without the written permission of the publisher.