Chapter Excerpt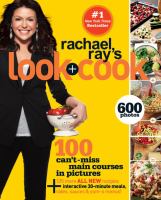 cherry tomato red clam sauce with linguine

serves 6

Salt
1 pound linguine
3 tablespoons EVOO (extra-virgin olive oil)
5 to 6 anchovies
1 red onion, finely chopped
4 garlic cloves, chopped
1 pint small cherry tomatoes
½ teaspoon crushed red pepper flakes
2 sprigs of oregano, leaves stripped and finely chopped
A handful of fresh flat-leaf parsley leaves, finely chopped
Black pepper
1 cup dry white wine
3 tablespoons butter, cut into small pieces
3 pounds Manila clams, scrubbed
½ cup fresh basil leaves, torn


Bring a large pot of water to a boil, salt the water, and cook the pasta to just
shy of al dente.

While the water comes to a boil, heat the EVOO in a large
pot over medium to medium-high heat. Add the anchovies and melt them into
the oil. Add the onions, garlic, and tomatoes to the pot and season with the red
pepper flakes, oregano, parsley, and black pepper to taste. Sauté until the
tomatoes burst and the onions are soft, 8 to 10 minutes. Add the wine and
reduce for 1 to 2 minutes, then melt the butter into the sauce and add the
clams. Cover the pot and cook the clams until they open, 6 to 7 minutes.
Discard any unopened clams and add the pasta to the pot. Toss the linguine
with the sauce for 2 to 3 minutes so the pasta absorbs the flavors. Add the
basil, taste to adjust the seasonings, and serve.


From the Trade Paperback edition.

---

Excerpted from Rachael Ray's Look + Cook by Rachael Ray
All rights reserved by the original copyright owners. Excerpts are provided for display purposes only and may not be reproduced, reprinted or distributed without the written permission of the publisher.