Chapter Excerpt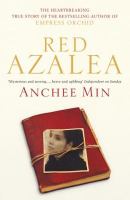 Part OneI was raised on the teachings of Mao and on the operas of Madam Mao, Comrade Jiang Ching. I became a leader of the Little Red Guards in elementary school. This was during the Great Proletarian Cultural Revolution when red was my color. My parents lived like--as the neighbors described them--a pair of chopsticks: always in harmony My father was an instructor of industrial technique drawing at Shanghai Textile Institute, although his true love was astronomy. My mother was a teacher at a Shanghai middle school. She taught whatever the Party asked, one semester in Chinese and the next in Russian. My parents both believed in Mao and the Communist Party, just like everybody else in the neighborhood. They had four children, each one a year apart. I was born in 1957. We lived in the city, on South Luxuriant Road in a small two-story townhouse occupied by two families. The house was left by my grandfather, who had died of tuberculosis right before I was born.I was an adult since the age of five. That was nothing unusual. The kids I played with all carried their family's little ones on their backs, tied with a piece of cloth. The little ones played with their own snot while we played hide-and-seek. I was put in charge of managing the family because my parents were in their working units all day, just like everyone else's parents.I called my sisters and brother my children because I had to pick each one of them up from kindergarten and nursery school while I myself was only a kindergartner. I was six when my sister Blooming was five, my second sister Coral was four and my brother Space Conqueror was three. My parents made careful choices in the names they gave us, They were considered eccentric because the neighbors named their children Guard of Red, Big Leap, Long March, Red Star, Liberation, Revolution, New China, Road of Russia, Resist U.S., Patriotic Forerunner, Matchless Red Soldier, etc. My parents had their own ideas. First they called me Lin-Shuan--Rising Sun at a Mountain. They dropped it because Mao was considered the only sun. After further contemplation, they named me Anchee--Jade of Peace. Also, it sounded like the Chinese pronunciation of the English word "angel." They registered me with it. Blooming and Coral were named after the sound of chee (jade). There were two reasons why my parents named my brother Space Conqueror: one was that my father loved astronomy; the second was to respond to Mao's call that China would soon build its own spaceship.As I understood it, my parents were doing work that was saving the world. Every evening I would pick up the children and fight with the kids on the block all the way home. It was like eating a regular meal that I got a purple cheek or a bloody nose. It did not bother me too much. Although I was scared of crossing at traffic lights and dark alleys, I learned to not show my fear, because I had to be a model for the children, to show them what bravery meant. After I arranged for the children to play by themselves in the living room, I went to set up the stove to cook dinner. It always took me a long time to light the stove, because I did not understand that wood and coals needed air to burn. I stuffed the stove as I sang songs of Mao quotations. One time, when I tried many times and the stove would not light, I lost my patience. I went out to play, thinking that the stove was not burning. Then a kid came and told me that there was smoke coming out of our house window. This happened three times.I tried to put the children to sleep while the sky was still bright. The children's little feet kicked the cotton blankets and made new holes over the old. The blankets soon became rags. When the room quieted down, I would lean on the windowsill staring at the entrance to the lane, waiting for my parents to appear. I watched the sky turn deep blue, Venus rising, and I would fall asleep by the window.In 1967, when I was ten years old, we moved. It was because our downstairs neighbor accused us of having a bigger space than they had. They said, How can a family of six occupy four rooms while a family of eleven has only one? The revolution is about fairness. They came up with chamber pots and poured shit on our blankets. There were no police. The police station was called a revisionist mechanism and had been shut down by the revolutionaries. The Red Guards had begun looting houses. No one answered our call for help. The neighbors just watched.The downstairs neighbor kept bothering us. We cleaned the shit night after night, swallowed insults in meek submission. The downstairs family became uncontrollable. They threatened to harm us children when our parents were not at home. They said their second daughter had a history of mental illness. Therefore, they could not be responsible for what she was going to do. The second daughter came up and showed me an ax that she had just sharpened. She said she could chop my head in two like chopping a watermelon. She asked me if I would like her to do it. I said, You wait here and I'll tell you whether I would like it or not later. I grabbed my sisters and brother and we ran and squeezed ourselves in a closet all day.One day when my mother stepped into the door after work, the second daughter jumped on her. I saw them wrestle into the stairwell. Mother was pushed, crushed on the floor, and was slashed with the scissors. I was in shock. I stood right next to my mother and saw blood pouring down her face and wrists. I wanted to scream but I had no voice. The second daughter went downstairs and cut her own wrists with the scissors. She then rushed to a curious crowd outside the door, bloody hands raised high in the air. She shouted, Look at me. I am a worker who was attacked by a bourgeois intellectual. Comrades, this is a political murder. Her family members came out. They shouted, A debt of blood must be paid by blood.My father said we must move. We must escape. He wrote little notes describing our house and what he would like in exchange. He stuck the notes on the tree trunks by the streets. The next day a truck arrived by our door loaded full with furniture. Five men got out of the truck and said they came to exchange their house with ours. My father said we hadn't looked around for our choice yet. The men said, Our house is a perfect one for you and it's ready for you to move in. My father said we didn't know what it looked like. The men said, Go and take a look at it now, you will like it. My father asked how many rooms. They said three, very nice, Shanghai standard. My mother said, Do you know that our downstairs neighbor's second daughter is mentally ill? The men said it would not be a problem. They said that they had just beaten the second daughter, and she confessed that she was normal and that her family just wanted to have more rooms. She had promised to cause no trouble in the future. The men said they were a father and sons, all workers at a Shanghai steel factory. The sons needed rooms to get married. They wanted the rooms in a hurry. My father said, Please let us think about it. The men said, We'll wait outside your door while you make up your mind. My father said, You can't do that. The men said, No problem. My parents decided to take a look at the men's house on Shanxi Road.I was asked to guard the house while my parents were gone. I was doing my homework when I saw the men start to unload their furniture. After that they began to move our furniture. I went up to them and said, My parents aren't back yet. The men said they would like to help us while they still had the truck. There's nowhere you can borrow such a truck by the time you think you're ready to move, they said. Are you going to move all this stuff with your bare little hands?When my parents got back, most of our furniture was packed on their truck. My mother said, This is not what I want, you can't force us to move. The men said, We're workers, we don't play mind games. You advertised, we came with a good offer. It's Sunday, our only day off. We don't like to be fooled. We beat the second daughter downstairs because she fooled us.My father took my mother and the children aside. He said, We must get away. Let's move, forget about fairness. So we did. We moved to Shanxi Road in the Xu-Hui district. It was a row of townhouses. Our floor was a two-room apartment shared by three families. The apartment was owned by the government. The three families had to share one toilet. We occupied the front of the floor. Besides a drawing room, we had a porch and a kitchen. The family who occupied the back of the floor had five members. They lived in one room and their stove was right next to the toilet. I did not like it because it often happened that when I took a shit they would be cooking. The third family on the floor lived in a back-porch-converted space. They were very quiet people.My father said, Let's settle down. Think of it this way, things could be worse, we could have been killed. At least it's safe here. We all agreed and felt better. Upstairs was a big family with six children. Their third daughter was my age. Her official name was Sun Flower but she was called Little Coffin at home, because she was as thin as a skeleton. She came down and asked me if I would like to join her family's Mao study seminar every evening after dinner. I said I had to ask my father. My father said no. He said he did not want to have a revolution at home. It surprised me. I spent a night thinking whether my father was a hidden counterrevolutionary and whether or not I should report him.Little Coffin was disappointed when she heard that I would not attend their family's Mao study seminar. She went back upstairs and I heard her family begin singing "Red in the East rises the sun, China has brought forth a Mao Tse-tung . . ." I admired her family. I wished we could do the same thing.We girls were arranged to sleep on the porch while my brother slept in the kitchen. My mother missed our old house terribly. She missed having a toilet of our own.The morning after we had moved, Monday, I remember, I was waked by a loud electric bell. I leaned out the window and looked down. Our downstairs apartment was a cable and wire hardware workshop. When the loud electric bell rang at seven-thirty, a crowd of women would rush in. Heads were moving like bees crowding into a nest. There were about two hundred women working downstairs and in the back lane under a roof shed that covered one-third of the back lane. The women used to be housewives. They had no education but were good at working with their hands. Here they wired and welded all day. They brought their own lunches and ate them in the yard. From my window I could see what they ate, mostly preserved salty fish and tofu. Some of them were given milk coupons because the wires they were welding carried poisonous chemicals. The smell of these chemicals came upstairs when they laid the wires out in the yard.The women downstairs liked to chat, quarrel and sing Comrade Jiang Ching, Madam Mao's operas. The neighbor described the women as Big Fight Mondays Wednesdays and Fridays, Small Quarrel Tuesdays Thursdays and Saturdays. They had loudspeakers in each room. In the afternoon there was a voice reading from Mao's works, from articles in thePeople's DailyandRed Flagmagazine. By three-thirty when we got back from school, we would hear an exercise-music tape being played. The women would get out, rank themselves and occupy the whole lane doing ten minutes of stretching. I often leaned on the windowsill with my sisters and brother watching them. We started to know the women's nicknames, such as Chow-Di--Draw a Brother; Lai-Di--Gain a Boy, Shuang-Di--Double Boy; Yin-Di--Win a Boy; and Bao-Di--Guarantee a Boy. The names disturbed me. Though I could not link myself to those names, the idea began to sink into my mind that to be born as a girl was a sad thing. The workshop ran three shifts. The wiring machine was on day and night. My father had a hard time bearing the noise. He could not sleep. He went down to complain but it was useless. The women needed to work, the boss said. It was a revolutionary task.The children of the lane often went to watch the women wiring. The women sanded the wires before molding them. They gave us sandpaper and we sanded the wires. We had fun. The women told us that the wires would be shipped to Vietnam. What we were doing was a national secret. The women won award certificates from the government. They framed the biggest certificate on the wall. It said, "Honor and Glory to Wu-Lee Hardware Workshop."I went to Long Happiness Elementary School. The school was six blocks away from where we lived. My new classmates laughed at me because I always wore the same jacket with holes everywhere. I wore it all seasons. It was my cousin's old clothes. Blooming usually wore the clothes after I grew out of them. With patches at the collars and elbows, Coral took over. More patches. The clothes melted, though she was careful. She knew Space Conqueror was waiting for his turn. Space Conqueror always wore rags. It made me feel very guilty.The kids in the new neighborhood were unfriendly. They attacked us often. We were called "Rags" and "Fleas." My father said to us, I can't afford to buy you new clothes to make you look respectable, but if you do well in school you will be respected. The bad kids can take away your school bag but they can't take away your intelligence. I followed my father's teaching and it worked. I was soon accepted as a member of the Little Red Guard and was appointed as a head of the Little Red Guard because of my good grades. I was a natural leader. I had early practice at home. In those years, learning to be a revolutionary was everything. The Red Guards showed us how to destroy, how to worship. They jumped off buildings to show their loyalty to Mao. It was said that physical death was nothing. It was light as a feather. Only when one died for the people would one's death be heavier than a mountain.


From the Trade Paperback edition.

---

Excerpted from Red Azalea by Anchee Min
All rights reserved by the original copyright owners. Excerpts are provided for display purposes only and may not be reproduced, reprinted or distributed without the written permission of the publisher.